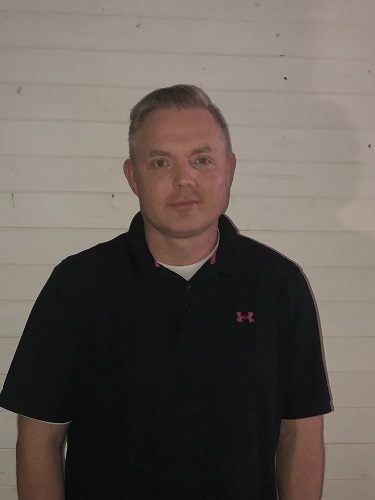 Wednesday, June 5, 2019
For Immediate release
Toronto, ON – IAM Canadian General Vice President Stan Pickthall is pleased to announce the appointment of Keith Aiken as the new IAM Canadian Transportation Coordinator. Aiken replaces Carlos DaCosta who is retiring this summer.
"We engaged in a lengthy review process to find a replacement for Carlos," explained Pickthall. "This is a Toronto-based position, so the successful applicant had to be willing to work out of our IAM Canada office in Toronto."
"We required an activist who would bring expertise in negotiations, in grievance and arbitration, and in dealing with our membership and leadership at all levels of the organization. They will also work closely with Local Lodge Executive Boards, employer representatives, and outside agencies including Labour Boards and industry associations. In view of the IAM's clear mandate respecting Organizing, we also sought a candidate who had a proven track record in organizing new members into the IAM."
Aiken organized two groups in Edmonton and Calgary bringing 270 new members into the district in 2018 and then in 2019, negotiated ground breaking first agreements for both groups.
"I know Keith will be a great asset to the Canadian Territory and the IAM across North America as we continue to grow and represent our membership over the coming years," said Pickthall. "Please join me in congratulating Keith as he commences these next steps on his IAM journey."
"Keith is an experienced General Chairperson with District 140 and we look forward to adding his expertise in this new role," said IAM International President Robert Martinez Jr. "He comes with a strong recommendation from GVP Pickthall, which in my view is certainly well-earned."
Aiken, currently a General Chairperson for IAM Transportation District Lodge 140, will assume his new duties August 1, 2019.
-30-
For further information:
Stan Pickthall – IAM Canadian General Vice President
416-386-1789
Bill Trbovich – IAM Director of Communication
416-386-1789 Ext #31/416-735-9765